Price

RM269.90

RM469.00

Product SKU
KON1001 / KON1002
Brand
KONNY
Availability
In Stock
Size
Colour
Quantity
Description
Konny FLEX SUMMER is handy when -
• To avoid newborn heat-rash
• To stay cool for a baby who is sensitive to heat
• Enjoyable babywearing for sweating dads
• To enjoy summer vacation with your baby
• For an easy outing without a stroller
The size adjustable baby carrier 'FLEX' is now released as a 'FLEX SUMMER' with the cool and excellent Air Mesh fabric. With its size adjustable function, it's still lightweight and stylish.
One carrier for all
If you're looking for a baby carrier that multiple people can use, Konny Baby Carrier FLEX
SUMMER can be the perfect solution. This carrier can be easily shared with other caregivers like grandparents or babysitters and is adjustable to fit various sizes up to 4XL.
Adjustable to your body's changing needs
Konny Carrier FLEX SUMMER helps you stay close to your little one while your body goes through post-partum changes. The carrier is adjustable, so you can loosen the straps as needed and then tighten them back up when you return to your pre-pregnancy weight.
Safety comes first for the material and fabric
Safety matters the most during the hot and humid summer season, especially for the baby carrier that touches the baby directly and is worn both indoors and outdoors. The fabric for our baby carrier has a UV protection function for outdoor wearing, and with its 99.9% antibacterial function that suppresses the growth of germs, rest assured to wear it confidently anytime.
Material Outer Fabric : POLYESTER 87% ELASTIN 13%
Inner Fabric : POLYESTER 100%
Webbing : Nylon 100%
How to Wash
• Machine-wash separately, on wool/delicate setting with cold water. Dry naturally in shade.
• Wash before use. Make sure it is the correct size before washing it.
• Wash in a laundry bag is recommended.
• Do not tumble dry. Never boil or dry at high temperatures. The air mesh may shrink at high temperatures.
• Products damaged due to careless washing at higher temperatures are not subject to returns or refunds. Please be sure to follow the instructions.
Increased airflow and moisture-wicking properties of Air-Mesh fabric
Perfect for parents of all shapes and sizes (Konny XS-XL / M-4XL)
Easy to adjust to changing postpartum body
Locking adjuster keeps child securely in place
Easily slide the carrier on like a T-shirt – no wrapping or buckles needed
The ergonomic design reducing pain and pressure
From newborn to a toddler -3.6kg-20kg (up to 44 lbs)
ONE SIZE FOR ALL
Perfect choice for parents of all shapes and sizes. With a simple adjustment, you can make this innovative product fit your changing postpartum body as well!
SMOOTH ADJUSTER
Locking an adjuster that keeps your child securely in place while you're holding your baby but gently loosens when it's time to put your little one down for a nap.
WEAR LIKE A T-SHIRT
Fabric, strap and adjuster are designed in colors that seamlessly match your style and color palette.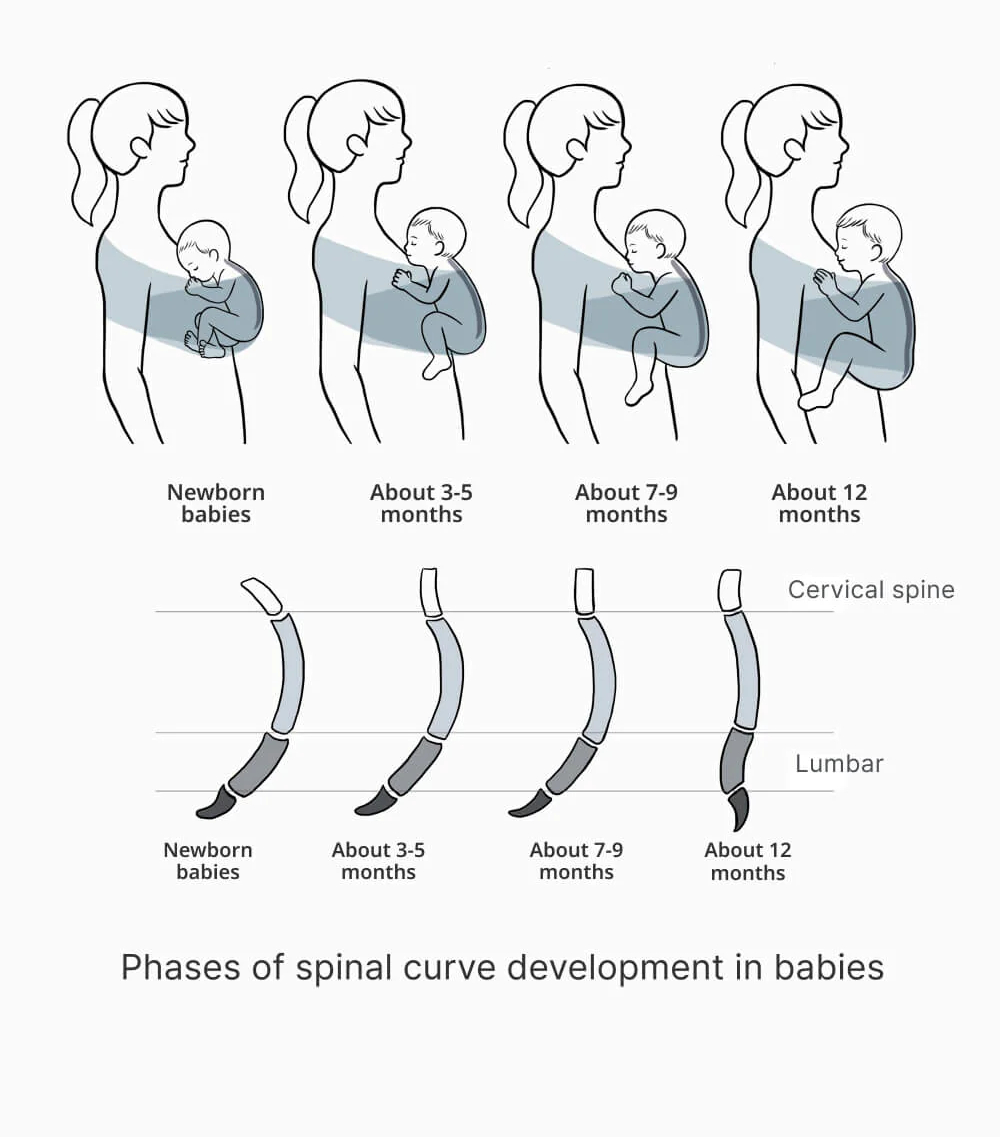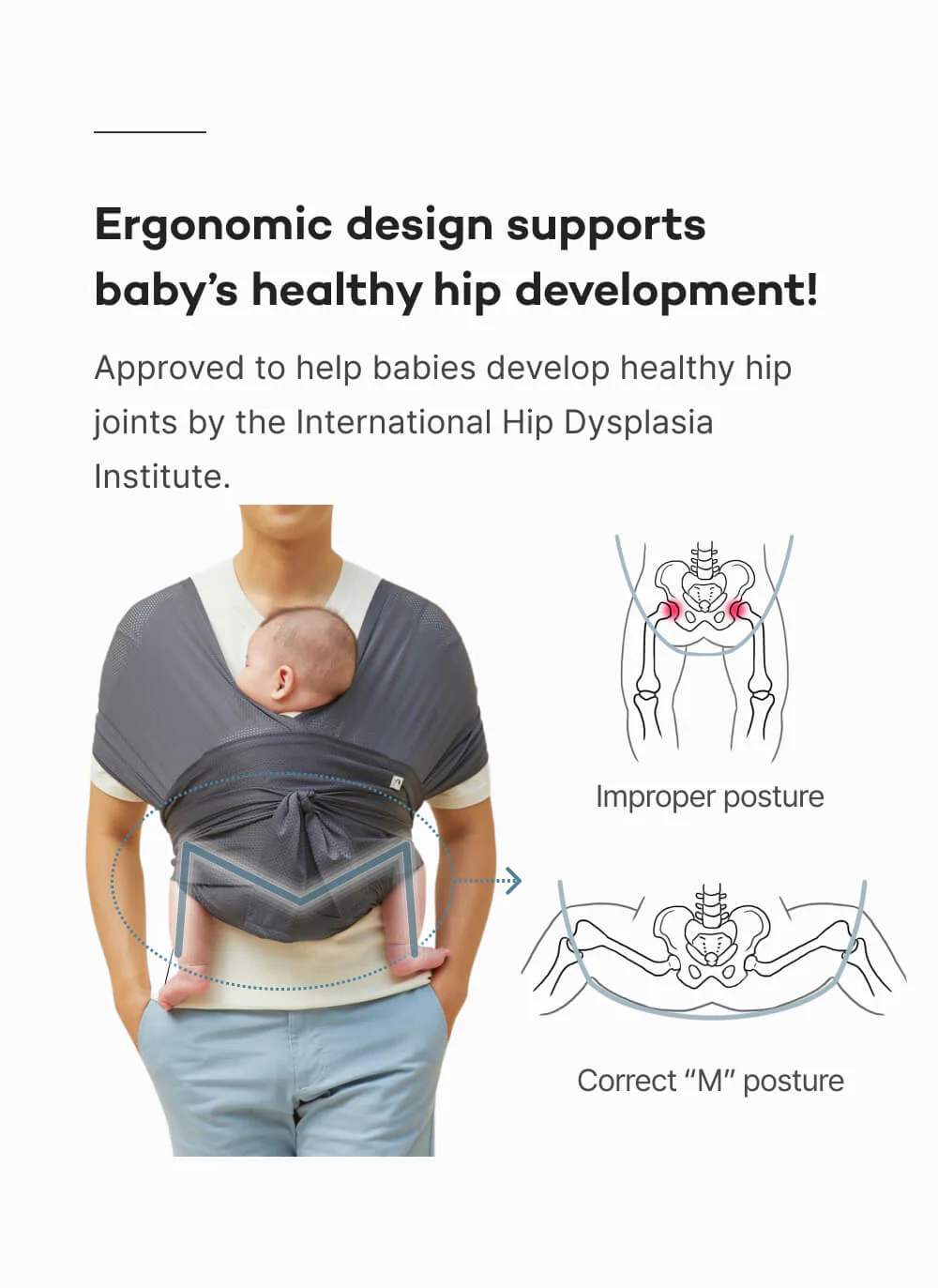 Reviews (0)
view all
back